UPDATE: 
In a Tuesday morning news conference, Catoosa County Sheriff Gary Sisk explained the events surrounding last week's fatal shooting of 30-year-old Natalia Roberts in the Ringgold home at 227 SmokeTree Circle.
Sisk said the accused shooter, Catherine J. Goins, 37, of Hixson, lured mother Roberts to the home under the pretense of giving her some baby clothes for her newborn child.
Gions shot Roberts in the back of the head with a .380 handgun as they walked down a flight of stairs at the home, and then kidnapped her 2 young children.
Before she fled the home, Goins attempted to clean the scene and called the homeowner, Tony Richards, to tell him she had shot someone in his home.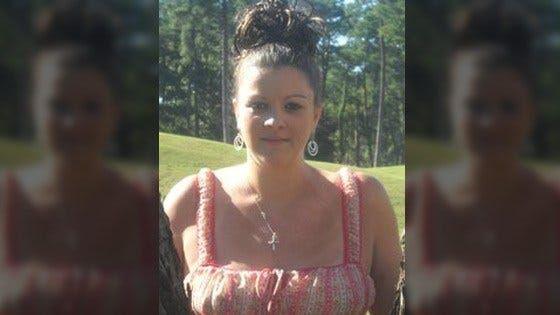 Sisk said Goins wanted to claim Roberts' three-week old baby as her own. He said she had been pretending she was pregnant, and her then-boyfriend broke up with her when he discovered she was not pregnant.
After the shooting, Goins took both of Roberts children, 3 years old and 3 weeks old, put them into her vehicle and fled.
Goins is charged with malice murder, felony murder, tampering with evidence, and possession of a firearm during the commission of a crime.
Goins was arrested Tuesday night in Marion County by the U.S. Marshals and Marion County Sherifff's Office.
She is awaiting extradition to Georgia.
Stay with Channel 3 and WRCBtv.com for more on this developing story
---
PREVIOUS STORY: There are more questions as deputies investigate the fatal shooting of an unarmed woman in Ringgold, GA.
Investigators said the shooting happened inside of a home on Smoketree Circle, Friday. The accused shooter is said to be an on-again and off-again girlfriend of the man living there who was at work at the time of the incident.
Neighbors tell Channel 3 the accused shooter isn't doing well. Channel 3 returned to the crime scene Monday to find the homeowner packing up belongings. He told our crew he was too upset to talk about the shooting.
Neighbor Virginia Perry is like many others on Smoketree Circle saying they're uneasy because investigators aren't giving more details.
"We haven't heard anything although we expected to hear something either today or yesterday," said Perry.
Deputies have not released the name of the woman shot and killed inside of this home or the names of anyone involved in Friday's shooting. 
Neighbors say they're worried about the two small children who were seen at the crime scene, unfamiliar to the neighborhood.
"It was a surprise to hear that Department of Family and Children's Services had taken the kids," said Perry
Authorities will not say who the children belonged too, how or if they were involved. Questions as to where the woman who was shot came from or why she was there are unanswered
"I hope for the victim's sake and shooter's sake, those (Answers) come soon," said Perry. "It's just unfortunate."
Calls and visits to the Sheriffs Office by Channel 3, yielded no answers. Sheriff Gary Sisk has not answered our questions since Friday when he confirmed the shooter is an on-again and off-again girlfriend of the man living there. The relationships between the alleged shooter, homeowner and victim are unclear.
One neighbor told Channel 3 the victim's car with the Texas license plates was seen outside of the home maybe a day or two before the shooting. 
Deputies would only say Monday, they are waiting for the woman's autopsy to be completed.