It has been a cold March day, with temperatures struggling to push out of the 30s this afternoon. After sunset, temperatures will drop below freezing fairly quickly. Bundle up if you have plans to be out and about this evening!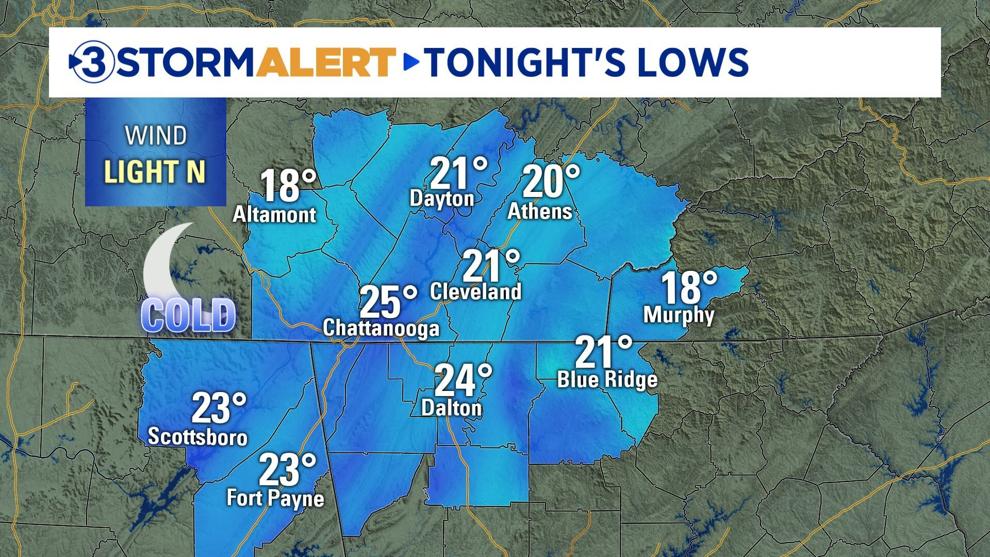 Another Freeze Warning will go into effect tonight into Monday morning as temperatures plummet into the 20s. Some mountain communities could even drop into the teens by Monday morning. Despite the cold start, temperatures will rebound into the mid 50s by Monday afternoon. Not too bad for the first day of Spring!
We will wake up to another below-freezing morning on Tuesday before temperatures return to the 60s Tuesday afternoon. Spring-like temperatures will settle in by the end of the week as highs approach 80 degrees on Thursday. A few rain showers will be possible on Wednesday, with a better chance of widespread rain late Friday into Saturday.
For the latest, download the Local 3 Weather app.