Happy Wednesday, everyone! Our mid-week outlook calls for partly sunny skies, hot and humid conditions with afternoon pop-up storms developing. Highs will warm into the low 90s with heat indices 100°+…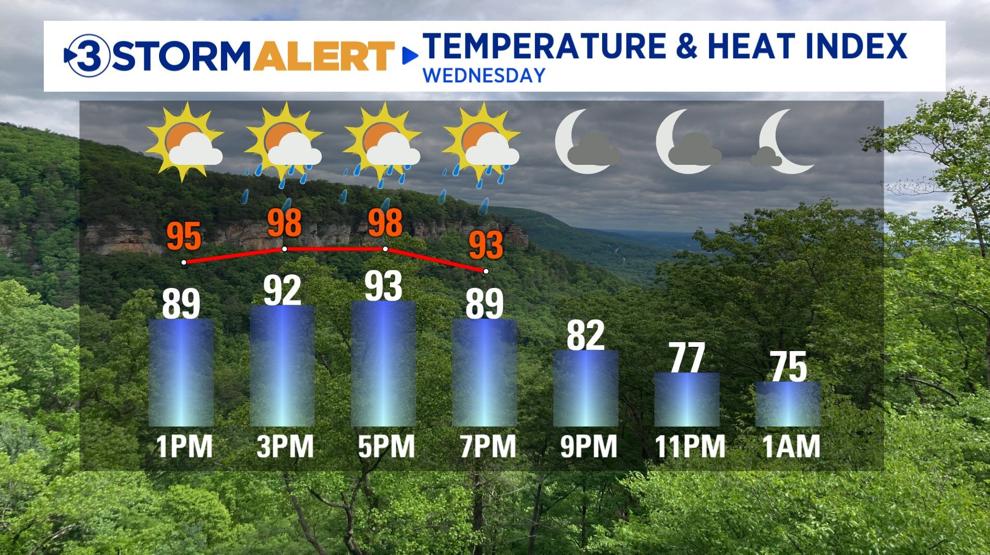 As we move into this weekend, we're looking at very warm & muggy conditions. Highs will be in the upper 80s with lows in the 70s. A slightly better chance for showers & storms will exist this weekend.
Remember, when thunder roars, head indoors!