It takes a special person to be a 911 telecommunicator. The job is not easy, but dispatchers are trained to provide guidance in all sorts of stressful situations.
Hamilton County 911 Telecommunicator Mike Atwood has been on the job for a couple of years. He has a heart for helping others.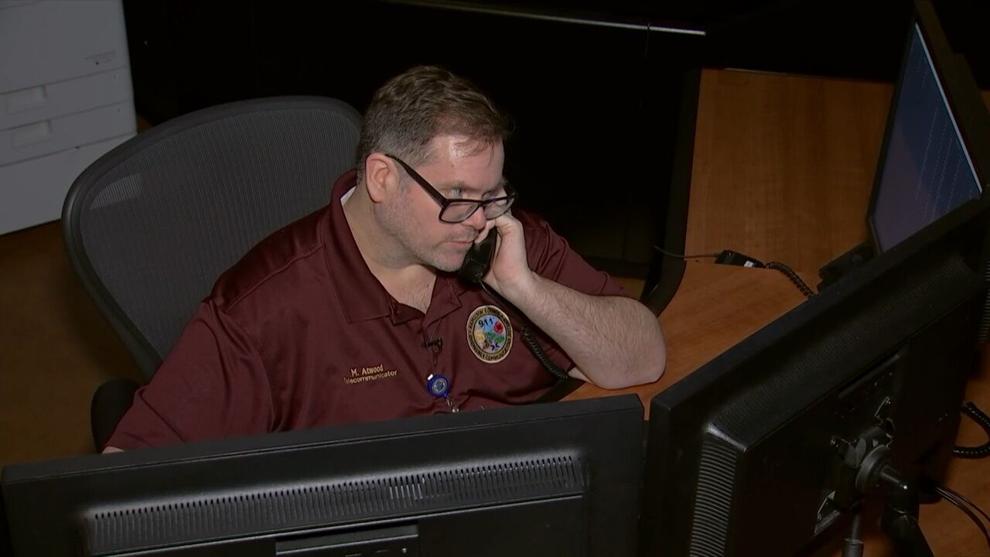 "I wanted to feel like I was actually making a difference in the community. I wanted to be helping people consistently," Atwood told Local 3 News.
On July 24th, he did just that.
Atwood received a call he will never forget. A woman was in labor.
"It was very chaotic. I answered the phone and people were screaming and yelling and the woman on the phone that I was talking to said that she was having a baby. No specification of who she was, but she was having a baby," said Atwood.
On the call, you could hear the panic.
"The first thing I did was make sure she was on the ground. I made sure that she was in a position so if the baby came out that it came out safely," said Atwood.
Atwood calmly gave instructions over the phone. The baby came quickly.
"She was confused, she didn't know what was going on and I asked her, because I couldn't hear any crying, I asked her is the baby crying? Is the baby breathing? She was like, 'I don't know, I think it's okay'," said Atwood.
Atwood told the caller to put the baby on a flat surface and start CPR. That's when paramedics showed up to take the mom and her baby boy to the hospital.
Something special happened when Atwood looked at the map on his computer to watch the response.
"I started to notice as this was all going on that police actually started moving up to intersections so they could block traffic so that way the ambulance could race to the hospital with no interference. They didn't have to worry about running into anybody on the way because police were going to stop them," said Atwood.
As someone who handles dozens of calls a day, he says this one stood out.
He had never helped deliver a baby before that day.
Atwood's supervisors honored the hard work of the 911 telecommunicator and when he got his award, he was given the baby's footprints to keep.
In a job that often deals with death and tragedy, this one brought a smile to those involved.