The theft team we are seeking came complete with costumes and props and got away with a huge haul of cash, jewelry, and gold. We have Crime Stoppers cash for you if you know anything about them. 
Settle in. This is a wild case!
"This was very targeted," said Chattanooga Police Sgt. Victor Miller. "A large amount of money was taken; a large amount of valuables was taken from this residence."
It was Saturday evening, October 15th, around 5 o'clock when two men and a woman arrived at a home in an East Brainerd Neighborhood.
Sgt. Miller explained, their visit was anything but accidental. "They had some information or indication that this residence, potentially, had some valuables that they wanted to take," he said. "They knew exactly what they were doing. They came, they were disguised. One of the suspects was wearing an orange reflective vest."  
Joining him was what looks to be a white woman wearing black clothing, white shoes, and a mask. Perhaps the three were posing as contractors. Nevertheless, they were not immediately identifiable as crooks.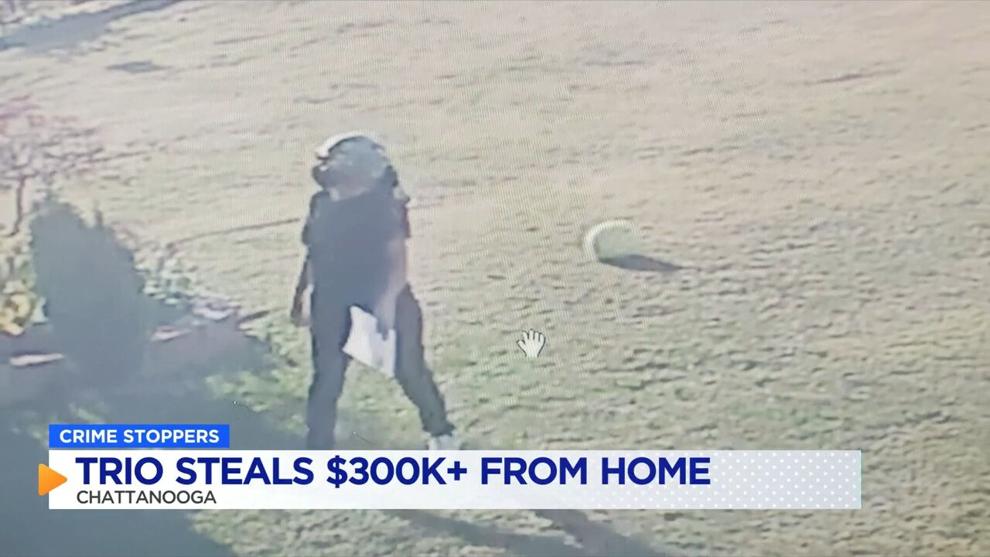 They split up and first, disabled the burglar alarm. Miller says they broke in through a window then, ransacked the house.
"What they found was over $120,000 in cash, over $120,000 in jewelry, and over $70,000 in gold bars," he continued.
Investigators have provided pictures of similar gold bars. "Maybe that'll be a clue," said Miller. "Maybe someone's talked about they have a rare gold bar. Maybe you've seen it somewhere, recently. We know that the suspects are probably going to talk."
Their loose lips could get you paid. Our views are not great, but we do have a glimpse at the guy in the safety vest, a much better view of the woman, and a couple of blurry shots of their vehicle.
"Take a close look at the suspect photo that we have," Sgt. Miller added. "And also, the suspect vehicle appears to be a black, midsized sedan or small SUV."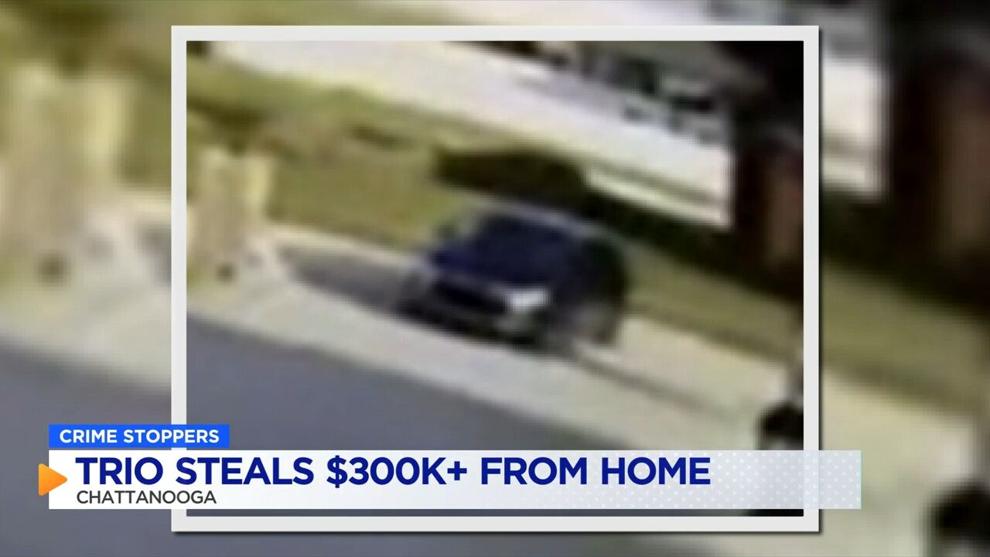 If these clues lead you to think of a person or a hangout or maybe even a purveyor of jewels and gold bars, we want to hear from you.
"Use all those things and maybe you'll be able to identify who they are," Miller said. "Call in to Crime Stoppers. They'll never know that you called." 
The pictures are not much to go on, but, as Sgt. Miller said, this trio is likely to talk about their huge take. That is where we can get you some honest cash, up to $1,000 worth.
Call Crime Stoppers at 698-3333. That line is manned 24/7 and we will never ask for your name.