A candidate for the Chattanooga City Council was cited in a traffic stop over the weekend, where she accused officers of stopping her "because she was black," according to a police report.
Marie Mott, who advanced to a run-off election set for Thursday, September 15 to represent District 8 on the Chattanooga City Council, was pulled over for having a headlight out on her car Sunday evening.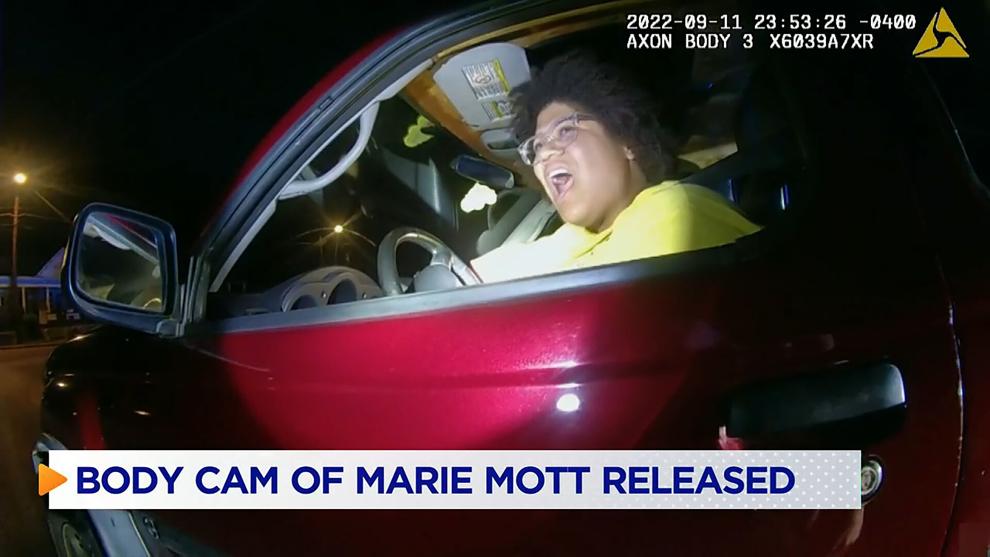 In body camera video provided to Local 3 News, she accuses officers of initiating the traffic stop because of her race.
"You're asking me that because I'm Black. Yes you are," Mott said to the officer when asked for her license, registration, and proof of insurance. "Ma'am, that went out while I was driving. I'm not doing nothing illegal. You're harassing me."
In the body camera video, Mott can be heard refusing to give officers her registration and proof of insurance. Mott did give officers her driver's license.
"I'll give you my driver's license, but you don't need nothing else from me," said Mott. 
Mott was cited for the broken headlight, failing to provide proof of insurance, and improper display.
Officers also said Mott did not display her license plate correctly. Her car's "decorative frame" around her license plate covered its registration tag, according to the police report.
In the report, officers accused Mott of becoming "agitated and aggressive" toward them.
"Are you f****** kidding me?" Mott responded when she was asked by the officer if the car she was driving was hers. "Is this my vehicle? Yes it's my vehicle."
In the video, officers can later be heard saying they recognized Mott.
"I hope everything goes smoothly," the officer who initiated the traffic stop said to another officer. "Because she has been a little hostile, if you've been here."
Mott is facing several charges related to her part in the Black Lives Matter protests in the summer of 2020. She's scheduled for another court hearing in December.
"We believe Marie Mott intended to burn our city to the ground," said Arch Trimble, chair of the Hamilton County Republican Party. "We do not believe she will have the best interest of the people of district eight."
Mott received the most votes for the District 8 seat on the Chattanooga City Council last month, but did not receive enough votes against her opponents to avoid a run-off election. She faces incumbent Chattanooga City Councilwoman Marvene Noel in the election.
"I don't have any knowledge or indication that it was anything more than a routine traffic stop," said Rachel Campbell, chair of the Hamilton County Democratic Party. "I'm sorry that Ms. Mott felt the need to turn it into something more than that."
Local 3 News contacted Mott for a response to the details outlined in the police report, but Mott declined to comment on the story.
Stay with the Local 3 News app for updates to this story.